Events
Edit Bucket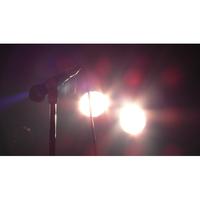 Thursday, January 15, 2015
Join us in celebrating Dr. Martin Luther King, Jr.'s birthday with an event dedicated to the ways in which social and civil rights movements can be expressed, pursued, and propelled through the arts and performance.
Location:
The Greene Space
44 Charlton Street, New York, NY
(corner of Varick Street)
Tickets: $20, includes after party and one complimentary drink
Edit Bucket

Sunday, January 18, 2015
3:00 PM
Presented as part of the Apollo Theater's Uptown Hall series, WNYC brings its annual Martin Luther King Jr. celebration uptown. WNYC's Brian Lehrer and MSNBC's Melissa Harris-Perry will guide us through the past half-century and explore the significant moments leading to today's democratic landscape in America.

Saturday, January 3, 2015
5:00 PM
WNYC is a media partner of Target First Saturdays at the Brooklyn Museum, presenting Crossing Brooklyn Artists' Choice. 

Tuesday, October 14, 2014 through Wednesday, February 4, 2015
WNYC is a media partner of Beyond the Big Bang: Searching for Meaning in Contemporary Physics, an evening lecture series at the New York Academy of Sciences. The second event, The Unification of Physics: The Quest for a Theory of Everything will be held Wednesday, December 10th.

Monday, December 8, 2014 through Sunday, December 14, 2014
WNYC is a media partner of the Van Alen Institute, presenting a week-long series of tours, talks, and performances exploring the diverse ways we experience coming and going.

Friday, January 23, 2015 through Sunday, January 25, 2015
WNYC is a media partner of The New York Times Travel Show at the Jacob Javits Center.

Join us in The Greene Space at WNYC for live radio shows, concerts, visual arts, debates and much more. Now presenting Ana Gasteyer in conversation and song, WQXR Presents: A Chanukah Party, and WNYC's Singles Holiday Party.