Events
Edit Bucket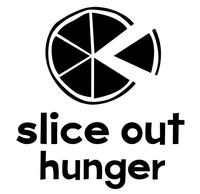 Wednesday, October 5, 2016
WNYC is a media partner of Slice Out Hunger, featuring over 50 NYC pizzerias at Saint Anthony's Church on October 5th from 6pm until the pizza runs out. Entry is first come, first served, but "Skip the Line" passes are available at sliceouthunger.org. Proceeds from the event will go to the Food Bank for NYC. 
Edit Bucket

Wednesday, July 13, 2016 through Friday, September 30, 2016
WNYC is a media partner of Brooklyn Flea, operating flea markets every weekend of the year that feature hundreds of top vendors of furniture, vintage clothing, collectibles and antiques, as well as a tightly curated selection of jewelry, art, and crafts by local artisans and designers, plus a wide variety of fresh food. 

Tuesday, September 20, 2016 through Tuesday, November 29, 2016
WNYC is a media sponsor of Manhattanville College's Castle Conversations, a four-part lecture series with a variety of prominent thinkers. The next event will feature a discussion between Dan Pashman and Danny Meyer.

Thursday, October 13, 2016 through Sunday, October 16, 2016
WNYC is a media sponsor of New York City's Wine and Food Festival, a national four-day event showcasing the talents of wine and spirit producers, culinary personalities, and television chefs from across the world, while also raising money to end hunger. 

Friday, October 7, 2016 through Sunday, October 9, 2016
WNYC is a media partner of Future of Storytelling Festival (FoST FEST), a festival produced by Future of StoryTelling (FoST), which brings together leaders from the worlds of media, technology, and communications to explore how storytelling is evolving in the digital age. FoST FEST aims to gather the best creators of immersive storytelling from across disciplines for the world's first storytelling festival of its kind in New York City, drawing on the city's preeminence in theater, film and television, advertising, tech, and publishing.

Friday, October 14, 2016
7:30 PM
WNYC is a media partner of the News Literacy Project, presenting "Satire Summit 2016: Beyond Parody?" Featuring a panel discussion moderated by Brian Stelter, host of CNN's "Reliable Sources," and Peter Sagal of NPR's "Wait Wait...Don't Tell Me!" Also including: Alexandra Petri, a Washington Post columnist and Jordan Carlos, former writer/correspondent on "The Nightly Show with Larry Wilmore, and Chad Nackers, head writer for The Onion. 

Saturday, October 15, 2016 through Sunday, October 16, 2016
WNYC is a media partner of Open House New York, unlocking the doors to hundreds of New York's buildings for tours and talks during Open House New York Weekend. 

Monday, May 23, 2016 through Monday, October 31, 2016
WNYC is a media sponsor of the award-winning POV (Point of View), American television's longest-running independent documentary series. POV's 29th season on PBS begins Monday, May 23, 2016 at 10 p.m. and runs through Monday, Oct. 31, 2016, with special broadcasts in 2017.

Wednesday, April 20, 2016 through Wednesday, November 30, 2016
WNYC is a media partner for The New York Community Trust Nonprofit Excellence Awards, a program of the Nonprofit Coordinating Committee that educates New Yorkers about nonprofit management. NPCC is accepting applications now through May 20th, 2016. 

Saturday, December 3, 2016 through Saturday, December 10, 2016
5:45 PM
Chris Thile — the new host of A Prairie Home Companion — is bringing the show to New York for two live broadcasts this December. 

Monday, January 4, 2016 through Monday, June 27, 2016
WNYC is a media partner of The Moth, a not-for-profit organization dedicated to the art and craft of storytelling.